"The smart probiotic and enzymes are really a hit for my gut! "
Verified Buyer
"Good, clean ingredients. Will definitely keep ordering."
T M, Verified Buyer
"...these probiotics are on my list of everyday essential to maintain a healthy relationship with my gut. "
Feyona M, Verified Buyer
"I also use the prebiotic powder which is also excellent. "
Verified Buyer
Why You'll Love
Smart Probiotic
1.

50 billion CFUs of good bacteria in every capsule - plus guaranteed to expiry, so you get what you pay for

2.

Designed for bloating, digestion & bowel movements, so you can look & feel your best

3.

Powerful combination of 11 probiotic strains

4.

While most probiotics only help with specific issues (e.g. bloating), Smart Probiotics helps throughout your GI tract - so it's got you covered

5.

Delayed release capsules & 2 prebiotic fibers, so it gets to where it's needed

6.

Vegetarian friendly

7.

No allergens - verified gluten, dairy & soy free
Take 1 Capsule, Once a Day
Take 1 capsule with or without food
Type of meal and timing does not matter, because Smart Probiotic is delivered in protective delayed release capsules
Best stored in a cool, dry place
Refrigeration optional
How Smart Probiotic Can Help You
Digests your meals
Stronger bacteria, means better digestion, especially of fiber-rich foods †
Beats bloating after eating
With probiotics that can help with food break down & gas †
Makes better bowel movements
Thanks to optimal bacterial balance and butyrate production †
Fights bad bacteria
More good bacteria, means less room for bad bacteria †
Hear What Our Experts Think
RDN
Richelle Godwin BS, RDN
Registered Dietician (RDN)
Smart Probiotic uses a unique blend of 11 world class probiotic strains, including 3 of my absolute favorites in L plantarum, L rhamnosus and B coagulans, which are well backed by research for improving gut health.
MD
Dr. Joe Haines MD, MPH
Medical Doctor (MD)
These probiotics are delivered in delayed release capsules. And these are fascinating, as we can think of them like mini protective space shuttles for our little probiotic heroes - helping them to bypass the harsh stomach environment that destroys many probiotics, and actually get to where they're needed in our GI tract.
RDN
Bailey Franzen MS, RDN
Registered Dietician (RDN)
Smart Probiotic is made with a minimum of 50 billion CFUs of good bacteria per capsule. And most importantly, it is formulated to deliver this potency through to the best buy date. Meaning it is strong enough to offer real support to our microbiome, but not so strong that it runs the risk of shaking up the digestive system too fast.
Frequently Asked Questions
Product Formula
How To Use
Allergen Free Info
Who It Is For
What do probiotics actually do?
Think you're a human being? Think again. You're just as much of an alien as you are a person. You are host to trillions of bacteria, some good and some bad. Smart Probiotics helps get rid of the bacterial bad apples and support your gut with more friendly bacteria. Different strains of probiotics have different jobs like helping to digest fiber, producing vitamins and fighting pathogens. †
How do probiotics help?
Smart Probiotic contains good bacteria that works by, well, being smart. With freeze-dried, time-delayed micro-encapsulated technology, the friendly probiotics are protected from the elements in the harsh acidic environment of the stomach. Past the stomach and small intestine, our little health-supporting heroes land in a totally different environment: the alkaline large intestine. It's here that the friendly bugs emerge from their cocoon (the capsule) and shout, "It's time to party!" The probiotics feast on the prebiotic fibers that are included in this smart probiotic supplement. Then, the probiotics are happy. The result is a healthier gut microbiome, which supports your immune system, digestive system, the appearance of your skin, your mood and so much more awesomeness. †
What are the benefits of a broad spectrum probiotic?
The more friends invited to your gut party, the merrier. The more strains of probiotics, the better your gut microbiome. Let's say you bought a fixer-upper home. You'd probably hire a plumber, an electrician, an HVAC specialist, etc. A broad-spectrum is kind of like a diverse crew of workers except that these workers are in charge of a far more important thing than your house: your gut, and therefore your overall health. Most probiotic supplements only have a few strains: that's not nearly enough to refurbish your metabolic house. †
How is a probiotic different to a digestive enzyme?
That's a great question; glad you asked. Let's start with how they are similar. They both help break down food into smaller components. Certain digestive enzymes digest carbs, while others digest fats, and others protein. Probiotics mostly digest fiber. Probiotics are friendly bacteria that are mostly in the large intestine while digestive enzymes are proteins located mostly throughout the upper digestive tract, from the mouth through the small intestine. †
How is a probiotic different to a prebiotic?
One is "for" (pro) and one is "before" (pre). Nope, that's not it. Here's the difference for real: A probiotic is the collection of beneficial (friendly) bacteria that lives mostly in the large intestine (colon), while a prebiotic is a non-living indigestible fiber that probiotics feed on in order to survive and thrive in the gut. So in short, probiotics are Ms. Pac Mans and prebiotics are the tiny energy dots that the probiotics gobble up. †
How do I know if I should take this supplement?
It's a long laundry list but if you can relate to any of the following, consider yourself a solid candidate: poor digestion, food sensitivities, occasional bloating, abdominal discomfort, gas, occasional constipation or diarrhea, and … well, as you can see, poor gut health affects all aspects of health. Almost everybody could benefit from a smart probiotic! †
When should I take Smart Probiotic?
Generally speaking, for best results (meaning to help the good guys reach your intestine) take your probiotics with a meal or just before it. That said, since Smart Probiotic is encapsulated in strong 'delayed release' capsules, you can take it any time of day.
How should I take it?
Open up and say ahhhh. Actually, skip the last part if you want, because all it takes is swallowing the capsule with water just before or during a meal.
How much should I take?
Don't go overboard. All it takes is 1 capsule per day, which provides 11 strains of probiotic bacteria and 50 billion colony-forming-units (CFUs) plus 250mg of prebiotics to help fertilize the soil of the microbiome and keep the probiotics happy and well-fed. Taking too many probiotics could potentially cause the very symptoms you're trying to eliminate: gas, bloating, abdominal disharmony, etc.
How many servings / days supply?
Each bottle of Smart Probiotic contains 30 capsules. A serving size is 1 capsule. And you only need to take 1 a day. So easy math here! One bottle lasts one month. If you want to make sure you don't run out of Smart Probiotics, select the subscribe and save option.
How should I store this?
Fridge or no fridge? The choice is yours. Many probiotic supplements require refrigeration. But Smart Probiotic can also be kept in a cool, dry place.
How long till I feel a noticeable difference?
Here's an easy way to tell how long it will take: notice how long it takes for your bowel movements to improve. So how long will that take? Maybe in as little as 2-3 weeks. Because you are so special, your experience will be different than everybody else's. But generally speaking, most people notice improvements within a month. Either way, we guarantee your complete happiness with Smart Probiotic for 60 days or your money back. Happy gut, happy life!
Does it contain gluten, dairy or soy?
No. Plus, it is 3rd party verified gluten, dairy and soy free.
Can I take Smart Probiotic with other Essential Stacks products?
Yes, it especially pairs well with our prebiotic supplement, Friendly Prebiotics.
Can children take Smart Probiotic?
We like to err on the safe side when it comes to children. So please consult with your child's healthcare provider to determine if probiotics are okay for them and what the appropriate dose would be.
Can pregnant or nursing mothers take Smart Probiotic?
We recommend you consult your physician before using this or any dietary supplement.
Are any medical issues contraindicated?
If you have any medical issues, please consult your physician before using this or any dietary supplement.
Can I take it with my medications?
If you are taking any medications, please consult your physician before using this or any dietary supplement. If you're taking antibiotics, try to take Smart Probiotic a couple of hours away from them. And take extra care talking to your physician, if you're on an immunosuppressant drug such as a steroidal medication (prednisolone, methylprednisolone, dexamethasone).
See Why People Love
Smart Probiotic
Customer Reviews
Write a Review
Ask a Question
03/06/2023
Josephine C.

United States
No more bloating.
I starting taking the Smart Probiotic along with the Pure Enzymes and now I do not have all the gas and bloating that used to be part of my daily life, even disrupting my sleep. I'm feeling much better now.
03/02/2023
Judith D.

United States
Game changer
Recommended by my dietician and my digestive system is loving this. It has helped me with the bloating and aches I normally get. I highly recommend this brand and have been using it for about two months now. I trust the Essential Stacks brand and have never been let down.
02/26/2023
Francesco

Canada
A Worthwhile Investment
I'm currently making great progress with my gut health using this product and others. Essential Stacks is a terrific company, and I appreciate their efforts to educate the public about gut health. The gut and brain are intimately connected, and we need people and organizations that can make this topic accessible to laypersons. To anyone interested in their product line, I recommend consulting a nutritionist or dietitian to figure out whether Essential Stacks products are appropriate for your needs. My experiences have been nothing but positive so far, and I hope that many others will benefit from this company and its offerings.
02/25/2023
Francesco S.

Canada
A Worthwhile Investment
I'm new to the Essential Stacks line of products and so far I'm very pleased with my progress. With the help of a skilled dietitian, I'm repairing my gut after many years of damage and dysfunction. Essential Stacks is a fantastic company, and I would advise anyone who wants to improve their gut health to learn more about their products. I'm very grateful for the fact that this company is striving to educate the public about this vitally important topic.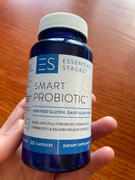 02/25/2023
Carl H.

United States
Smart Probiotics
The smart probiotics have been a great addition to my health regimen. I have been concerned when the Amazon supply that The Amazon supply that I had been using became unreliable. Fortunately I was able to find your site and receive what I needed quickly. Thank-you for your excellent product and superior service.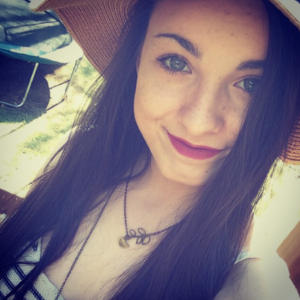 AK
02/12/2023
aaa K.

United States
Works amazingly
Easy to swallow, no funny aftertaste! definite different in digestion and would can't live without now!