"The smart probiotic and enzymes are really a hit for my gut! "
Verified Buyer
"Good, clean ingredients. Will definitely keep ordering."
T M, Verified Buyer
"...these probiotics help me maintain a healthy relationship with my gut. "
Feyona M, Verified Buyer
"I also use the prebiotic powder which is also excellent. "
Verified Buyer
Why You'll Love
Smart Probiotic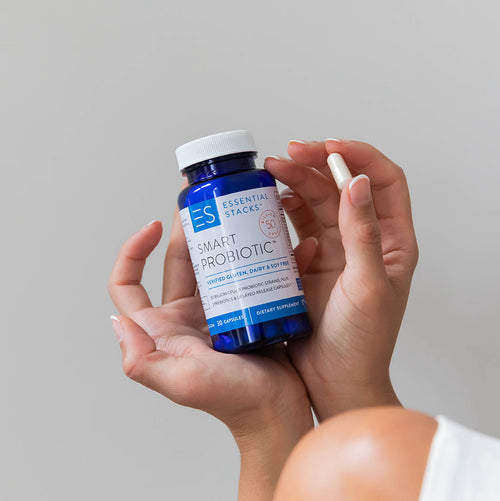 1.

50 billion CFUs of good bacteria in every capsule

2.

Smart combination of 11 probiotic strains

3.

Smart Probiotics helps support overall gut health

4.

2 prebiotic fibers

5.

Vegetarian friendly

6.

No allergens - verified gluten, dairy & soy free
Take 1 Capsule, Once a Day
Take 1 capsule with or without food
Type of meal and timing does not matter, because Smart Probiotic is delivered in protective delayed release capsules
Best stored in a cool, dry place
Refrigeration optional
Hear What Our Experts Think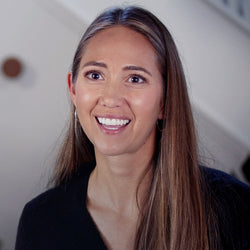 RDN
Richelle Godwin BS, RDN
Registered Dietician (RDN)
Smart Probiotic uses a unique blend of 11 probiotic strains, including 3 of my absolute favorites in L plantarum, L rhamnosus and B coagulans.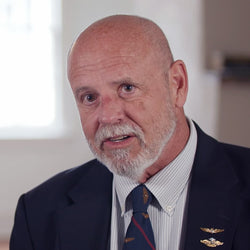 MD
Dr. Joe Haines MD, MPH
Medical Doctor (MD)
These probiotics are delivered in delayed release capsules. And these are fascinating, as we can think of them like mini protective space shuttles for our little probiotic heroes.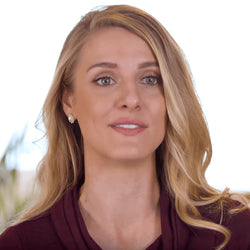 RDN
Bailey Franzen MS, RDN
Registered Dietician (RDN)
Smart Probiotic is made with a minimum of 50 billion CFUs of good bacteria per capsule. Meaning it can offer real support to our microbiome.
Frequently Asked Questions
How To Use
Allergen Free Info
Who It Is For
When should I take Smart Probiotic?
Generally speaking, for best results (meaning to help the good guys reach your intestine) take your probiotics with a meal or just before it. That said, since Smart Probiotic is encapsulated in strong 'delayed release' capsules, you can take it any time of day.
How should I take it?
Open up and say ahhhh. Actually, skip the last part if you want, because all it takes is swallowing the capsule with water just before or during a meal.
How much should I take?
Don't go overboard. All it takes is 1 capsule per day, which provides 11 strains of probiotic bacteria and 50 billion colony-forming-units (CFUs) plus 250mg of prebiotics to help fertilize the soil of the microbiome and keep the probiotics happy and well-fed. Taking too many probiotics could potentially cause the very symptoms you're trying to eliminate: gas, bloating, abdominal disharmony, etc.
How many servings / days supply?
Each bottle of Smart Probiotic contains 30 capsules. A serving size is 1 capsule. And you only need to take 1 a day. So easy math here! One bottle lasts one month. If you want to make sure you don't run out of Smart Probiotics, select the subscribe and save option.
Does it contain gluten, dairy or soy?
No. Plus, it is 3rd party verified gluten, dairy and soy free.
Can I take Smart Probiotic with other Essential Stacks products?
Yes, it especially pairs well with our prebiotic supplement, Friendly Prebiotics.
Can children take Smart Probiotic?
We like to err on the safe side when it comes to children. So please consult with your child's healthcare provider to determine if probiotics are okay for them and what the appropriate dose would be.
Can pregnant or nursing mothers take Smart Probiotic?
We recommend you consult your physician before using this or any dietary supplement.
Are any medical issues contraindicated?
If you have any medical issues, please consult your physician before using this or any dietary supplement.
Can I take it with my medications?
If you are taking any medications, please consult your physician before using this or any dietary supplement.
See Why People Love
Smart Probiotic
Customer Reviews
Write a Review
Ask a Question
09/01/2023
Leidy T.

United States
Happy and healthy gut :)
I have been following a low fodmap diet for 2 months now and I was in need of a high quality probiotic to start improving my gut health! Smart probiotics has been so helpful! I was needing probiotics that can actually get into my gut without being disintegrated in the stomach and their capsules guarantee it! I have been feeling great and they have definitely helped improve my time in the bathroom! Happy with their product and I 100% recommendat it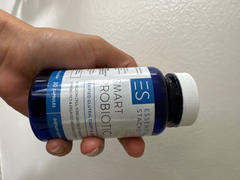 08/22/2023
Sojung K.

United States
Great probiotic
I've tried many probiotics, and I definitely believe this was one of the best probiotics that actually work! Especially because it's also very affordable. Great product!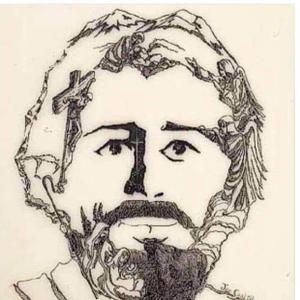 KH
07/26/2023
Keir H.

United States
Must Have
I have a genetic condition called Ehlers-Danlos. It is a problem with metabolizing collagen which affects the gut among other parts of the body. I must take supplements to aid with the health of my gastrointestinal system as well as my digestion. ES is the way to go!
07/22/2023
Ted M.

United States
As little as 2 weeks
I have to say, that I am pleasantly surprised that in as little as 2 weeks, my gut activity is now back to running smoothly. Elimination takes little effort compared to the hard pushing I used to have to do. I will be ordering more (on the subscription basis) now that I am confident that it works so well.
06/27/2023
Gregg M.

United States
Great stuff!
I use many of the Essential Stack products including the Smart Probiotic which have healed my leaky gut. Regular medicine is full of rabbit holes; this stuff and their guide really work. Thank you so much!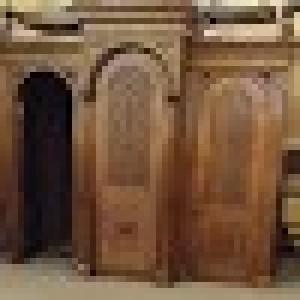 MF
06/20/2023
Margaret F.

United States
Prebiotic
NO, it made me sick!!