About Us
We use our 65+ years of combined expertise in digestive health to craft the best formulas for your digestive health
Meet Your
Gut Health Experts
Our team relaxes by reading research studies on the gut microbiome. But considering all health starts in the gut, we think that's kinda cool!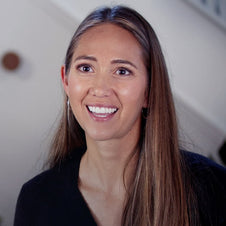 Richelle Godwin BS, RDN
Registered Dietitian (RDN)
For over 15 years, Richelle has explored the intersection of dietetics, culinary arts and fitness. In her practice, she provides practical nutritional solutions to solve gut issues - with a key focus on gut-health-supporting meal-planning and recipes for her patients. A certified yoga instructor, Richelle is also a master gardener and owner of Health-Crush, a Seattle-based dietetics consulting company.  No one approaches gut health in a more holistic manner than Richelle.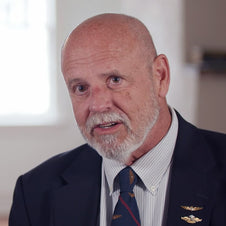 Dr. Joe Haines MD, MPH
Medical Doctor (MD)
A medical doctor with over 35 years of experience, Dr. Haines has worked in both a family practice setting and for the U.S. military as a senior medical officer & surgeon in the 2nd Marine Aircraft Wing (MAW), the premiere aviation unit of the Marine Corps. Dr. Haines prides himself on successfully treating thousands of patients with GI problems not by merely fixing their symptoms, but also by exploring their root causes. An author of dozens of medical articles, Dr. Haines is passionate about helping his patients move away from eating a Standard American Diet. 
Your Gut Deserves Better
Our obsession with your gut health, explained.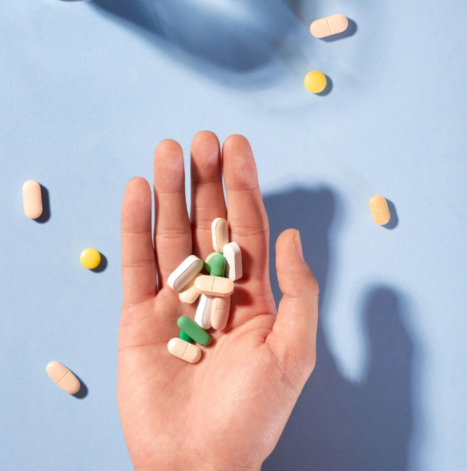 What are the vast majority of supplement companies doing for the millions of people experiencing occasional bloating, gas and other symptoms caused by poor gut health?
Unfortunately, they're flooding the market with a one-size-fits-all approach to gut health. Plus, many are creating low-quality products loaded with gut-irritating fillers and ingredients that die before reaching the GI tract. 
The result is that most people are wasting their money, or even worse, their chance for better gut health. 
While it's true that the study of the human gut microbiome only began in recent times, enough research has been done to show us how to deliver targeted and helpeful digestive health supplements. Spoiler alert: a probiotic supplement that's barely better than a cup of yogurt isn't going to cut it. 
As the rate of digestive problems continues to rise, what's needed is a new standard in the digestive supplement industry.
And that's why our team at Essential Stacks is dedicated to serving you the most convenient, affordable and expertly-crafted digestive-health supplements on the market.
Why You Can
Trust Us With Your Gut
We've experienced gut health issues & we know how to fix them.
The right way.
To make world class products for you, we formulate our ingredient combinations ('stacks') with input from experts across the four key fields of gut health – doctors, dietitians, microbiologists & research scientists. By bringing the views of this diverse collection of authorities together, we are able to design supplements that your gut will love.

100% focused on your gut.
We don't help people lose fat, gain muscle or otherwise become superman.  Instead, our sole focus is to help support your digestion, GI tract and microbiome.  That is it.  And that means we have the time and dedication to produce world class gut health supplements.  Most importantly for you, that means we choose the right ingredients, include them in balanced amounts and use the smartest encapsulation technology – eg our Smart Probiotic uses DR encapsulation for optimal deliverability.  But even more crucial is what ingredients we say no to.  No to gut irritating fibers.  No to unnecessary fillers.  No to artificial flavors.  And all these no's add up.
Formulas your gut will love.
We spend 100s of hours diving deep into the research behind every formula we create to make sure it offers real support. For example, when we designed Friendly Prebiotics we spent 30 hours debating the pros & cons of a single ingredient in it, the fiber Larch Arabinogalactan!  And even more time scrutinizing another ingredient, Partially Hydrolyzed Guar Gum. Importantly, we opt for ingredient specificity – especially with regards to prebiotic fibers and probiotic strains.

Free of gut irritants.
Since we 'take what we make', our team ruthlessly implements the highest purity standards. Meaning no gluten, no dairy, no soy, no GMOs.  Instead, we are focused on creating best-in-class hypoallergenic products. To ensure this high standard is upheld, we use independent 3rd party labs to verify our core digestive health products range. Additionally, extensive purity testing is conducted for heavy metals, pesticides and microbiology. No stone is left unturned in search of purity.

Made for your family, and ours.
Our families consume our products and we formulate & operate accordingly. That means open source, transparent labels, with ingredient specificity outlined and amounts clear to see (hello individual enzymes labels, goodbye proprietary enzyme blends). Plus, we are also implementing an industry-leading tracing program, which will involve transferring our country of origin & supplier tracing to a public blockchain for ultimate transparency.

Make life easy for you.
Perhaps the biggest thing driving us is the desire to make supplements that intelligently combine ('stack') complementary ingredients, so you can nurture your gut with less products.  A good example of this is our Upgraded Betaine HCL, which brings together 5 unique ingredients to support the break down of food in both the stomach and intestine via an interplay of HCL, pepsin, bile, digestive bitters and ginger.  We think this approach is not only an amazing time saver, but also a cost effective way to get your daily digestive health supplements.  The way we want it for ourselves.  And the way it should be regardless.

Vegetarian friendly.
To ensure people of all diet preferences can enjoy our product line, we always seek out vegetarian and vegan friendly ingredients. The only exception is when an animal-based ingredient is substantially more efficacious and can thus better help people achieve their health goals – eg porcine-based pepsin over a weaker vegetarian-sourced 'pepsin'.  In the rare cases where this occurs, it is clearly labelled.  We think this approach makes the most sense, since your gut health is the priority.
The Future Of Your Gut Health
Coming soon: the premier online source for gut health education.
Our medical and gut health experts are in the process of creating an unprecedented suite of advanced education tools to make living a gut-friendly lifestyle even easier for you. From weekly meal plans to an artificial intelligence (AI)-powered gut health chatbot assistant, we're striving to not only be an industry leader in digestive health supplements, but also in gut health education overall.