"I noticed how my gut health is much better. Ordered again!"
Jazmin M, Verified Buyer
"They are really convenient and help me stay consistent with my glutamine."
Nakia B, Verified Buyer
"Huge fan of the 
L-Glutamine powder but found traveling with it to be a pain. These pills are perfect."
Tina B, Verified Buyer
Why You'll Love
Gut L-Glutamine Capsules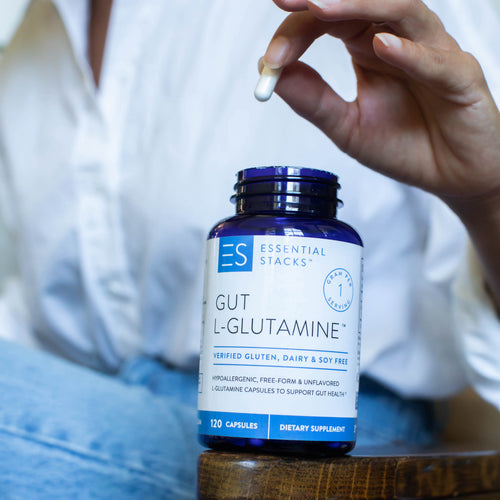 1.

High quality L-Glutamine

2.

Designed for gut support

3.

Gut L-Glutamine is proudly Made in USA

4.

No animal products – plant based & vegan

5.

No allergens – verified gluten, dairy & soy free

6.

No sugar, artificial flavors or GMOs

7.

No competing amino acids or ingredients
Take 2 Capsules, 1-3 Times Daily
Take 2 capsules, with your favorite beverage
Enjoy 1 to 3 times daily, preferably between meals or as directed by a healthcare professional - e.g. 2 capsules during mid morning and 2 capsules in early afternoon
Do not consume with hot drinks
Shelf-stable formulation - dose not require refrigeration
Hear What Our Experts Think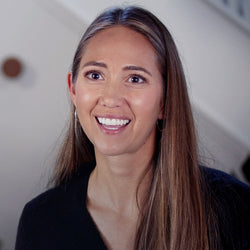 RDN
Richelle Godwin BS, RDN
Registered Dietician (RDN)
The pure L-Glutamine is packed tightly into small, easy to swallow capsules, with no unnecessary fillers.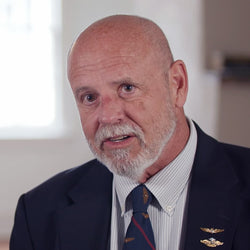 MD
Dr. Joe Haines MD, MPH
Medical Doctor (MD)
A very convenient way to get your L-Glutamine when the powder option is not easily accessible.
Frequently Asked Questions
How To Use
Allergen Free Info
Who It Is For
When should I take Gut L-Glutamine capsules?
We recommend taking it first thing in the morning, with or without food. However, for best results, if we had to choose between with or without food, we'd pick without food. That's because theoretically, you don't want any other amino acids from the food you eat competing for your intestinal lining's attention.
How much should I take?
2 capsules will deliver 1,000mg of L-Glutamine which is a perfect 'top up' dose for when you are away from home and your L-Glutamine powder.
How many servings / days supply?
With 120 capsules in every bottle, you get 60 servings, which can last anywhere from 30-60 days.
See Why People Love
Gut L-Glutamine Capsules