"You'll feel the difference even from the first capsule."
Verified Buyer
"I recommend it for anyone looking for digestion support."
Pavel G, Verified Buyer
"You're not gonna feel always full after you eat."
Verified Buyer
"Helps with occasional bloating. perfect for my new keto diet for gut!"
Chris M, Verified Buyer
Why You'll Love
Upgraded Betaine HCL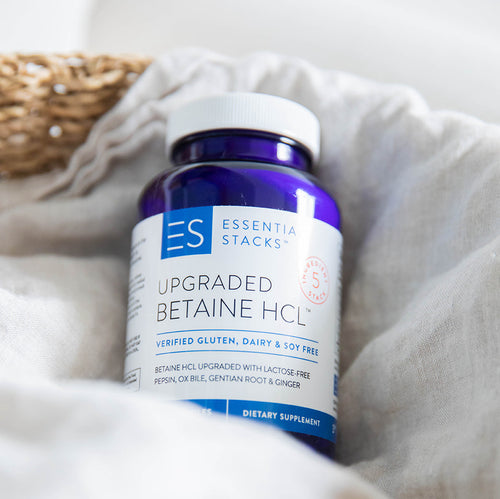 1.

Unique combination of 5 digestive aids in 1 - Betaine HCL, pepsin, ox bile, ginger & gentian root

2.

High quality Pepsin - pure, uncut (1:15,000) & lactose free

3.

Organic ginger & gentian / digestive bitters

4.

Helps with both protein & fat digestion - so your covered for all meals you eat

5.

Suits modern diets - e.g. low carb, low FODMAP, keto, paleo

6.

No allergens - verified gluten, dairy & soy free
Take 1 Capsule, With Each Main Meal
Take 1 capsule at the beginning or during your meal
Meal should contain some protein-rich foods, e.g. meat, seafood, dairy etc
Importantly, do not empty contents from capsule - instead swallow capsule whole
If digestion does not improve from 1 capsule, speak to your healthcare professional about increasing serving size as part of a 'Betaine HCL Challenge Test'
Shelf stable formula - does not require refrigeration
Hear What Our Experts Think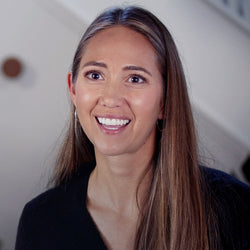 RDN
Richelle Godwin BS, RDN
Registered Dietician (RDN)
Upgraded Betaine HCL, takes the humble but helpful Betaine HCL, and elevates it with both Pepsin and Ox Bile, making it ideal for supporting both protein and fat digestion. This truly convenient combination specifically targets the types of foods we eat on a gut-friendly diet, as well as those are consume when eating a more varied diet.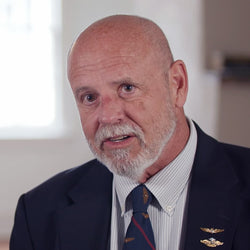 MD
Dr. Joe Haines MD, MPH
Medical Doctor (MD)
To help your gut to do what is does best, Upgraded Betaine HCL also contains digestive bitters, which can help support your body's digestion. By developing a smarter and more balanced broad-spectrum formula, we believe this is an ideal digestion aid for people experiencing occasional bloating.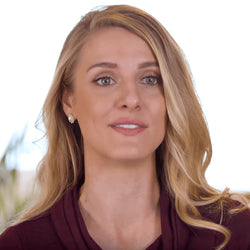 RDN
Bailey Franzen MS, RDN
Registered Dietician (RDN)
Upgraded Betaine HCL is independently 3rd party verified gluten, dairy and soy free, and it is also free of nuts, fish, shellfish, eggs, starch, yeast, artificial colors and flavors.
Frequently Asked Questions
How To Use
Allergen Free Info
Who It Is For
When should I take Upgraded Betaine HCL?
Take 1 capsule at the beginning of a meal that contains a significant amount of dietary protein and fat (approximately 20 grams or more of protein). If you forget to take it right before the first bite, this digestive aid can still be effective if taken during your meal.
How should I take it?
Swallow it in capsule form. Do not open the capsule.
How many capsules should I take?
Start with 1 capsule per meal and notice how you feel. If you experience no burning sensation or other discomfort, continue with 1 capsule at every protein-rich meal.
How many servings / days supply?
Each bottle contains 120 capsules. A serving size is one capsule. If you eat just one protein-rich meal per day, one bottle of Upgraded Betaine HCL will last you 4 months. And if you eat two such meals a day, then one bottle will last 2 months.
How should I store this?
Upgraded Betaine HCL does not need to be refrigerated. Store it in a cool, dry place.
Does it contain gluten, dairy or soy?
No. Plus, it is 3rd party verified gluten, dairy and soy free.
Can I take Upgraded Betaine HCL with other Essential Stacks products?
Yes, it pairs well with our plant-based 18 digestive enzyme blend, Pure Enzymes. Meanwhile, if you take one of our probiotic supplements, we recommend taking it at least 1-2 hours before or after taking Upgraded Betaine HCL.
If I take Upgraded Betaine HCL, do I need Pure Enzymes?
Pure Enzymes helps digest all foods. Whereas Upgraded Betaine HCL is specifically helpful for meals that contain a significant amount of protein and/or fat, e.g. 20 grams or more. Many of our customers report enhanced digestion when taking both products. i.e. Upgraded Betaine HCL helps do the heavy lifting with protein and fats, while Pure Enzymes finishes the job, and of course helps with carbohydrates digestion.
Can children take Upgraded Betaine HCL?
We like to err on the safe side when it comes to children. So please consult with your child's healthcare provider to determine if HCL is okay for them and what the appropriate dose would be.
Can pregnant or nursing mothers take Upgraded Betaine HCL?
Since research involving expecting- and breastfeeding mothers taking HCL is lacking, we recommend you consult your physician before using this or any dietary supplement.
Are any medical issues contraindicated?
If you have any medical issues, please consult your physician before using this or any dietary supplement.
Can I take it with my medications?
If you are taking any medications, please consult your physician before using this or any dietary supplement.
See Why People Love
Upgraded Betaine HCL
Customer Reviews
Write a Review
Ask a Question
07/26/2023
Linda C.

United States
Upgraded Betaine HCL
This is the only product that allows me to eat everything! I take 3-4 pills with each meal that may cause my LPR to flare. So glad I found this product!
05/26/2023
Janet S.

United States
The best
The ingredients in this product are well-essential- to gut health. Contains no soy, gluten, or dairy which I do not want. Non-GMO and no other ingredients (which I would not want either). I also use organic prebiotic fiber, probiotics and a zinc carnosine supplement. I created this regimen to cure my heartburn, which it did, but also has given me other benefits. Highly recommended by someone who tried a lot of different things and this is absolutely the best. I won't be without it.
05/23/2023
Christel S.

United States
Best HCL out there.
Major gut issues for years due to autoimmune and low stomach acid. I have been taking ES HCL consistently along with their glutamine powder consistently now for 6 months and I cannot begin to describe how much better I am! I actually feel healed from leaky gut! But I know to fully heal probably takes longer but I love the way I feel now! It's the first thing I take in the morning on an empty tummy and throughout the day with AND without meals. Works well for me! Thank you ES!!
04/20/2023
Esmeralda B.

United States
Heartburn gone!
This has truly been a blessing! I very seldom have heartburn now, this product has been heaven sent for me and my stomach! Thank you!
04/17/2023
Michael W.

United States
How benefit and I use ES Upgraded Betaine HCL.
I use ES Upgraded Betaine HCl along with their Digestive Enzyme stack. Since I only eat one meal a day, a large dinner right before I go to bed; I want and need the extra help with digestion. Since adding both to my regiment I no longer wake up feeling full or bloated and have no more heartburn. I take the digestive enzymes about 20 minutes before and the betaine HCl about ten minutes before my meal along with apple cider vinegar. These products have made a positive difference with both my digestion, and answering the call of nature in the morning.
03/02/2023
Christel S.

United States
The best…
I have been using essential stacks upgraded betaine HCL for over a year. I have had some serious gut issues and "Barrett's esophagus" and this product is helping me heal! I have tried a lot of other enzymes and none of them do what this product does. My gut is healing, the acid reflux is gone. I NEVER want to be without this product. Thank you Essential Stacks.