Last Updated:
Ultimate Guide to Resistant Starch (Incl. Food List)
All the cool kids are talking about resistant starch and the benefits for gut health (well, at least we think they're cool!). But what the heck is resistant starch actually? And which foods can you find it in? We look at the best sources of RS, including all the different types of resistant starch (RS1, RS2, RS3, RS4, RS5). Let's do it!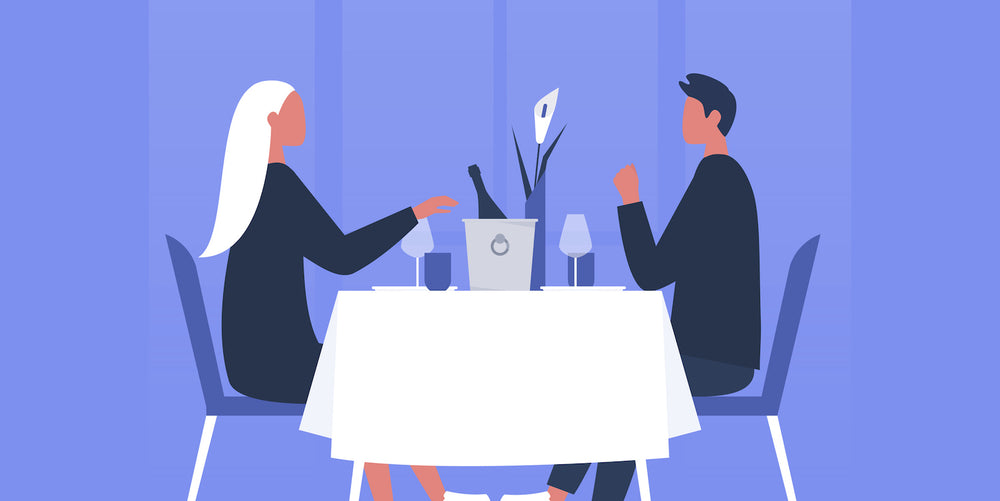 What is resistant starch?
Well, the simple answer is...
...starch that is inaccessible for digestion in the small intestine due to chemical or structural changes is considered a type of fiber called resistant starch (RS).
RS is an insoluble, non-viscous, and fermentable fiber (S) that is categorized into the five subtypes described below
5 types of resistant starch
| | | |
| --- | --- | --- |
| Type of Resistant Starch | Description | Food Sources or Examples |
| RS1 | Physically protected -- barrier blocking access to the starch by digestive enzymes. Example: seed coatings in whole grains. RS1 is heat stable and highly resistant to digestion. | Whole or partly milled grains and seeds, legumes, pasta |
| RS2 | Ungelatinized resistant starch granules commonly found in uncooked potatoes or green bananas.  RS2 resists digestion due to the crystalline starch structure which restricts accessibility to digestive enzymes.  | Raw potatoes, green bananas, some legumes, high amylose starches |
| RS3 | Retrograded Starch; cooked and cooled starch that reforms new crystalline starch structures resistant to digestion | Cooked and cooled potatoes, bread, cornflakes |
| RS4 | Chemically modified resistant starch often produced through chemical cross-linking, esterification, and etherization.  | Man-made starch with beneficial properties for food processing  |
| RS5 | Starch complexes bound to other fractions such as fats (lipids), peptides, polysaccharides, amino acids, or polyphenols | Starches cooked with a fat source (e.g., bread containing added fats, etc.) |
List of resistant starch foods
Resistant Starch Food Content Table (Average Content per 100g Food)
Bananas 
Banana (green) 7.8g
Banana (unripe) 2.8 g +/- 0.1g
Banana (ripe) 1.8 g +/- 0.1g
Banana (cooked) 0.0 g
Banana (cooked and cooled) 2.0 g
Banana (cooked, cooled, reheated) 1.4 g
Bread
(0.5-6.4 g per 100g)
Rye Bread: 3.0 +/-0.2 g
Sourdough bread (wheat): 3.3+/- 3.1g
Mixed grain bread: 2.6 +/- 4.9 g
Whole wheat bread: 1.7 +/- 1.2g
White bread: 1.0 +/- 0.9 g
French baguette: 1.0+/- 0.6 g
Gluten free bread: 0.9+/-0.3 g
Pita bread (wheat): 0.5 g
Tortillas
Tortilla corn, store-bought: 0.8 g
Tortilla corn, freshly baked: 2.6 +/- 0.6
Tortilla corn, stored at 4 degrees celsius for 1-14 days: 3.3-4.7g
Tortilla, flour, store-bought 0.2 +/- 0.2 g
Cereals and Grains
Rolled oats, uncooked: 6.5-7.7 g
Cooked oats: 1.0 +/- 1.2g
Cooked Rice: 1.0 +/- 0.6g
Wheat, cooked: 0.4 g
Corn, flaked: 4.0 +/- 1.8g
Rice, flaked or crisped: 1.4 +/-0.8g
Barley cooked: 3.4 +/- 0.8g
Corn grits cooked: 1.3 g
Potatoes
(Boiled, baked, or microwaved)
Potato, red variety: 1.7g
Potato, russet: 3.1 +/-0.5g
Potato, yellow: 1.4 +/-1.3g
Sweet potato: 0.5 +/-0.5g
Potatoes cooked then chilled
Potato, red variety: 2.0 +/- 1.7g
Potato russet: 4.3 +/- 0.5g
Potato, yellow: 2.5+/-3.8g
Sweet potato: 0.4g
Potatoes, cooked, chilled, then reheated
Potato, red variety: 3.2 +/-0.7g
Potato russet: 3.9+/-0.3g
Potato, yellow: 5.1 +/-2.3g
Sweet potato: 0.3g
Fried potatoes
Potatoes, fried: 3.8+/-1.9g
Potato chips: 3.1+/-0.7g
Pasta
Cooked pasta: 1.5+/-0.8g
Pasta (durum wheat) cooked then chilled for 3 to 5 days: 3.4g
Whole wheat pasta: 0.2g
Beans
(cooked)
Butter or lima beans: 6.4 +/-1.8g
Black beans 2.7 +/-1.7g
Black beans cooked and stored for 24-96 hours 4.7 +/-2.0g
Chickpeas 2.1 +/-1.0g
Fava bean: 0.7g
Great Northern bean 1.2 +/- 0.4g
Kidney bean: 3.8 +/-1.4g
White kidney bean: 3.6 +/3.2g
Lentils: 2.0 +/-16.9g
Mung beans: 1.2 +/- 0.3g
Navy beans: 1.6 +/- 0.2g
Pinto beans: 2.0 +/-0.3g 
Pinto beans cooked and stored for 24-96 hours: 2.7 +/- 1.6 g
      Table Sources:
S
,
S
Evidence Based
An evidence hierarchy is followed to ensure conclusions are formed off of the most up-to-date and well-designed studies available. We aim to reference studies conducted within the past five years when possible.
Systematic review or meta-analysis of randomized controlled trials
Randomized controlled trials
Controlled trials without randomization
Case-control (retrospective) and cohort (prospective) studies
A systematic review of descriptive, qualitative, or mixed-method studies
A single descriptive, qualitative, or mixed-method study
Studies without controls, case reports, and case series
Animal research
In vitro research