Why We Love This Product
Taken together, this blend can support the digestion of all food groups and help unlock the micronutrients within the food we eat. So although we encourage people to eat a gut-friendly diet most of the time, we are also realistic, and have made sure that Pure Enzymes can keep up with the variety of meals one might consume throughout a week.
In an industry where enzymes are often made by using ingredients that are common allergens such as wheat and dairy, I love the fact that Pure Enzymes is verified as a gluten, dairy and soy free product by an independent 3rd party laboratory. It is also, vegetarian based, making it suitable for people with such dietary preferences.
It even has peptidase DPP-IV enzymes, which are interesting, because research shows they can support the breakdown of gluten, to help people who may be sensitive to this.
How To Use
Pure Enzymes
How To Take
Suggested Use: Take 1 capsule at the beginning of each meal or as directed by a healthcare professional.

Caution: Pregnant or nursing women, children under 18 years of age, and individuals with a medical condition and/or taking medications, should consult a physician before using this or any dietary supplement. Keep out of reach of children. Do not use if safety seal is damaged or missing. Do not eat freshness packet enclosed. Store in a cool, dry place.
Frequently Asked Questions
Product Formula
How To Use
Allergen Free Info
Who It Is For
What do digestive enzymes actually do?
Digestive enzymes are kinda like your body's own natural blenders and food processors. Meaning they help break down food into tiny molecules, so that your small intestine can absorb the nutrients and pass them into the bloodstream and into your cells. And through this process, we get our energy! †
What are the benefits of a broad spectrum digestive enzyme supplement?
Most digestive supplements on the market only help you digest & absorb a limited number of foods. For example, lactase enzyme supplements only help you break down the sugar in dairy (lactose). Another example - lipase enzymes only work on dietary fat. If you want to take only one digestive enzyme supplement that helps digest everything, from your morning smoothie to steak dinner, you need a broad-spectrum enzyme (meaning it has lots of different enzymes). That's why you'll find 18 different enzymes in every capsule of Pure Enzymes. †
How are digestive enzymes different to probiotics?
They both support gut health, but in different ways. So first of all, probiotics are good bacteria for your gut. And these beneficial bacteria can help with digestion by breaking down fiber. Meanwhile, digestive enzymes (which are proteins), can help break down ALL types of food...not just fiber. And when they do this, they turn your food into smaller components known as micronutrients, which can provide the body with energy. †
How do I know if I should take this supplement?
Pure Enzymes may help if you experience any of the following symptoms after eating a meal: gas, occasional bloating, flatulence, belching, GI discomfort, constipation or diarrhea. †
When should I take Pure Enzymes?
For best results, take it at the start of each meal. And if you're an imperfect human being and forget to take Pure Enzymes at first bite, don't stress out. As you can take it anytime during your meal. But do try and remember to take it just before that first yummy nibble.
How should I take it?
Swallow it in capsule form. For optimal results, do not open the capsule.
How many capsules should I take?
Start with 1 capsule per meal and notice how you feel. If you find you need a little extra support digesting your food, you can take 2 capsules per meal.
How many servings / days supply?
Each bottle contains 60 capsules. A serving size is once capsule. If you eat two main meals a day, then one bottle will last 1 month.
How should I store this?
Pure Enzymes does not need to be refrigerated. Store it in a cool, dry place.
How long till I feel a noticeable difference?
Pure Enzymes supplies your body with extra enzymes. So unsurprisingly, it may work within minutes of taking it. When taken consistently with meals, individuals may see an improvement in digestion within a relatively short period of time.
Does it contain gluten, dairy or soy?
No. Plus, it is 3rd party verified gluten, dairy and soy free.
Can I take Pure Enzymes with other Essential Stacks products?
Yes, in particular, it pairs well with our Upgraded Betaine HCL.
If I take Pure Enzymes, do I need Upgraded Betaine HCL?
Pure Enzymes helps digest all foods. Whereas Upgraded Betaine HCL is specifically helpful for meals that contain a significant amount of protein and/or fat, e.g. 20 grams or more. Many of our customers report enhanced digestion when taking both products. i.e. Upgraded Betaine HCL helps do the heavy lifting with protein and fats, while Pure Enzymes finishes the job, and of course helps with carbohydrates digestion.
Can children take Pure Enzymes?
We like to err on the safe side when it comes to children. So please consult with your child's healthcare provider to determine if enzymes are okay for them and what the appropriate dose would be.
Can pregnant or nursing mothers take Pure Enzymes?
Since research involving expecting- and breastfeeding mothers taking enzymes is limited, we recommend you consult your physician before using this or any dietary supplement.
Are any medical issues contraindicated?
If you have any medical issues, please consult your physician before using this or any dietary supplement.
Can I take it with my medications?
If you are taking any medications, please consult your physician before using this or any dietary supplement.
Great Gut, Guaranteed!
Love your Essential Stacks or your money back…no questions asked.
We take what we make, which means no one cares more about producing world class quality supplements than us. And this is exactly why we proudly promise you…fall in love within 60 days or you can get a full refund. View Refund Policy >
Shop with confidence
Save up to 20%
Subscribe to your favorite product & save 10% every month. Or buy 3 or 6 bottles at once, to save up to 20%.
Free shipping
Enjoy free shipping on all orders over $50 (USA only). Plus discounted international shipping coming soon.
Great gut guaranteed
If your gut doesn't feel great within 60 days of purchase, we'll refund you no questions asked. View Refund Policy
Customer Reviews
Write a Review
Ask a Question
06/15/2022
Barbara D.

United States
Very Pleased
I take one daily with dinner and find it very helpful with digestion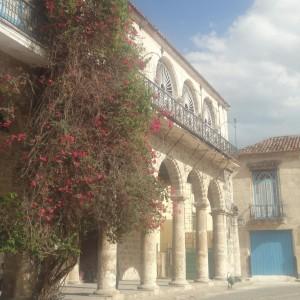 LK
04/29/2022
Leonie K.

Germany
Everything awesome!
I'm so happy & thankful that I found this great product! I'm from Germany and it's pretty rare to find a product that covers so many enzymes at once and does not contain any extra stuff like sugars etc. Rob and a lady on the phone I spoke to when calling from Germany have been super friendly and helpful. I'm really, really happy. Thank you SO much! <3
04/06/2022
Rene' M.

United States
Definitely recommend
I am on a mission to improve my gut health. I read positive reviews about Essential Stacks so I decided to try a few products. I have been using the Pure Enzymes for a week and I immediately could tell they are working. TMI, but my problem was constipation. I'm happy to report that it has worked for me every day since! I am looking forward to two more products that I've ordered. Thank you for making a great product!!
Good Supplement, need more time
This is a great supplement to take for healthy digestion. My gut feels more comfortable after taking this with food. I do believe that it is only one part of fixing your digestive system though. The effectiveness of this enzyme depends on how bad your gut health is!