Why We Love This Product
Gut Collagen is a unique supplement because it is not only sourced from grass-fed cows, but the cows are also pasture raised right here in the USA, making it a healthy, ethical & sustainable source of collagen.
Perhaps what people love most, is that unlike collagen-rich foods such as bone broth and organ meat, Gut Collagen has a non-meaty flavor, is easy to mix into hot and cold beverages, or even recipes, and it is easy to take at any time of day.
While Gut Collagen will deliver great support for our hair, skin and joints, it really comes into its own from a gut health point of view, as it delivers large servings of type 3 collagen which is ideal for intestinal support.
How To Use
Gut Collagen
How To Take
Suggested Use: Mix 1 scoop with 8 ounces (240 ml) of your favorite hot or cold beverage, 1 times daily, with or between meals, or as directed by a healthcare professional.

Caution: Pregnant or nursing women, children under 18 years of age, and individuals with a medical condition and/or taking medications, should consult a physician before using this or any dietary supplement. Keep out of reach of children. Do not use if safety seal is damaged or missing. Do not eat freshness packet enclosed. Store in a cool, dry place.
Frequently Asked Questions
Product Formula
How To Use
Allergen Free Info
Who It Is For
What does collagen actually do?
Gut Collagen is a powder that contains a specific profile of amino acids and collagen types (types 1 & 3 collagen) that support the integrity of the intestinal barrier, aka gut lining. The amino acids in Gut Collagen are broken down into chains called peptides, which makes them easier to absorb in the digestive system. †
How can collagen help?
Gut Collagen is a protein powder that works by supporting your body's internal collagen fibers. Collagen fibers are like a matrix of glue that provides all your bodily tissues with form, strength and structure. After age 25, you lose up to 2% of your body's internal collagen every year. That's why people can develop wrinkles and leaky gut in their early 30s or even in their late 20s. There's internal collagen and there's external sources of collagen too. Internal collagen comprises roughly 30% of all the proteins that make you...you. Out of the thousands of proteins that make up us humans, collagen is the most abundant. Collagen protein can also be obtained from external sources (like eating animal protein). But not all sources of supplemental collagen are created equal. Gut Collagen is the best collagen peptide supplement for gastrointestinal support because it comes from the cleanest source of collagen protein: grass-fed bovine hides. In addition to supporting the intestinal wall, Gut Collagen supports skin, hair & nails. †
How is bovine collagen different to marine collagen?
You're probably looking for a more complex answer than "one is from cows and the other from fish." Bovine collagen protein is superior to marine collagen for gut health. The reason why is that bovine collagen contains predominantly types 1 & 3 collagen, whereas marine collagen is types 1 & 2. You see, both types 1 & 3 collagen help fortify the structural integrity of tissues, such as that found in the intestinal lining. Type 1 is the main component of the intestinal wall, while type 3 is the best protein for tissues that need to expand without tearing, such as the small intestine. By contrast, type 2 collagen (found in marine collagen), is really only helpful for cartilage support. †
How do I know if I should take this supplement?
Are you over age 25? Do you have occasional embarrassing or uncomfortable gas, belching, flatulence, poor bowel movements or abdominal discomfort? Do you want to improve skin elasticity without having to buy yet another skincare product? Do you seldom or never eat organ meats? Are you looking for an affordable, neutral-tasting protein powder that easily mixes in hot or cold beverages that supports gut-lining and skin-tissue repair? If you answered yes to any of these questions, make room in your pantry for Gut Collagen! †
When should I take Gut Collagen?
Pretty much whenever you feel like it. For best results, take it at the time of day that's most convenient for you - with or without food.
How should I take it?
Because it's neutral-tasting, it can be added to your favorite drink — either hot or cold. Unlike other digestive supplements, you don't need to worry about heat denaturing the collagen protein. Gut Collagen peptides can withstand heat up to roughly 300 degrees Fahrenheit. That's about 100 degrees hotter than the average cup of coffee. You can also add Gut Collagen to a smoothie or Green Drink, or keep it simple and mix with water. But it would be weird if you added it to beer.
How much should I take?
One scoop a day should suffice. Each scoop provides 9 grams of protein. If you want to go crazy, have a second scoop at night.
How many servings / days supply?
Each tub contains 30 servings. A serving size is 10 grams (1 scoop). If you take just one scoop per day, one tub of Gut Collagen will last you 1 month.
How should I store this?
Keep it under your pillow so that way it'll be the first thing you think about when you wake up. Just kidding. You can store it in your pantry.
How long till I feel a noticeable difference?
According to research studies, perhaps in as little as a few weeks, you'll notice an improvement in your skin. For other benefits such as improving digestion and leaky gut symptoms, the positive results may be felt sooner—but everybody is different so it's impossible to say. Essential Stacks offers a 60-day money-back guarantee so if you don't notice any results by then, you can request a refund, no questions asked.
Does it contain gluten, dairy or soy?
No. Plus, it is 3rd party verified gluten, dairy and soy free.
Can I take Gut Collagen with other Essential Stacks products?
Collagen is safe to take in conjunction with all our other digestive health supplements.
Can children take Gut Collagen?
We like to err on the safe side when it comes to children. So please consult with your child's healthcare provider to determine if collagen is okay for them and what the appropriate dose would be.
Can pregnant or nursing mothers take Gut Collagen?
We recommend you consult your physician before using this or any dietary supplement. It is worth noting though, that there is research showing collagen peptide supplementation may support postpartum recovery.
Are any medical issues contraindicated?
If you have any medical issues, please consult your physician before using this or any dietary supplement.
Can I take it with my medications?
If you are taking any medications, please consult your physician before using this or any dietary supplement.
Great Gut, Guaranteed!
Love your Essential Stacks or your money back…no questions asked.
We take what we make, which means no one cares more about producing world class quality supplements than us. And this is exactly why we proudly promise you…fall in love within 60 days or you can get a full refund. View Refund Policy >
Shop with confidence
Save up to 20%
Subscribe to your favorite product & save 10% every month. Or buy 3 or 6 bottles at once, to save up to 20%.
Free shipping
Enjoy free shipping on all orders over $50 (USA only). Plus discounted international shipping coming soon.
Great gut guaranteed
If your gut doesn't feel great within 60 days of purchase, we'll refund you no questions asked. View Refund Policy
Customer Reviews
Write a Review
Ask a Question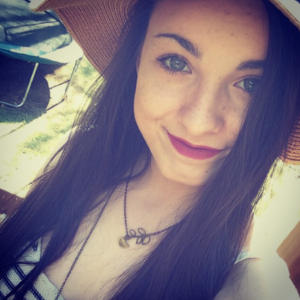 AK
06/16/2022
Amaya K.

United States
Dissolves completely
I add this to my coffee every morning! It dissolves completely, odorless, as well as tasteless so you don't even know it is there! No chunks left over at the bottom or sticky residue!
03/26/2022
Karen B.

United States
My gut feels great.The
The fact it can be used in coffee or warm liquids makes it very convenient. It is just like you advertised about no taste. Very satisfied. Its the first time since my colonoscopy that my gut feels good and in such a short time. on
03/17/2022
Alyssa R.

United States
Love this product
I have been using this product daily along with the gut l-glutamine and I have seen a significant difference in my bloat. Not only that but it also helps with skin!! Can't wait to continue taking this product over a longer period of time