Last Updated:
Leaky Gut Elimination Diet - 10 Foods To Avoid According to Amy Myers MD
In this article we're going to look at the top 10 foods you should avoid for leaky gut according to Dr Amy Myers MD. And in case you don't know, Dr Myers is one of the foremost experts on leaky gut and she wrote about it extensively in this fantastic book - The Autoimmune Solution. Now I'll admit that you won't be very surprised by some of the foods she calls out, because it's pretty obvious they're bad for your gut health. But your jaw may just drop when you hear about some of the other foods Dr Myers says to avoid. In fact, you might have thought these were some of the healthiest plant-based foods on the planet. But guess what…lurking inside them are compounds that may trigger inflammation in your gut and exacerbate leaky gut symptoms. Ready to discover them? Let's go.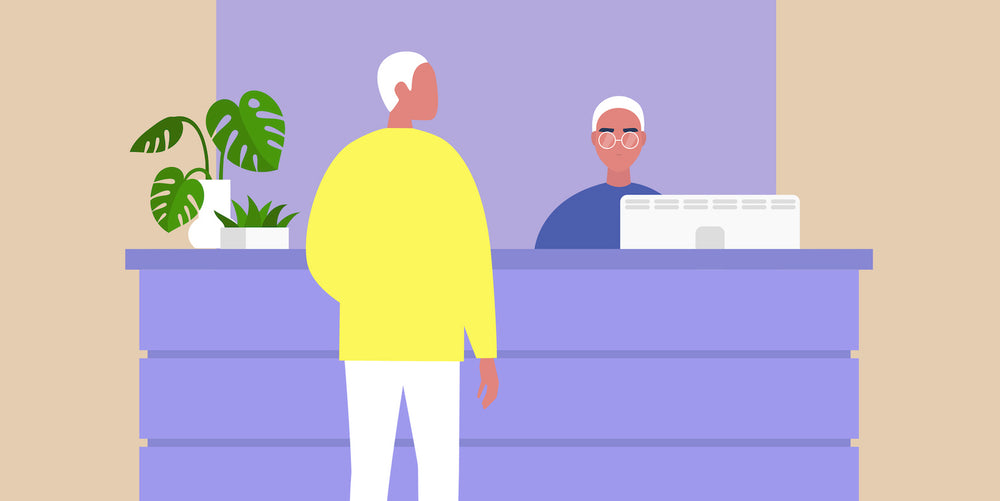 Before we jump in, if you would like to learn more about Amy Myers leaky gut diet, check out her book The Autoimmune Solution.
This first food we're going to look at is actually one of my favorites!  
You see, here's the thing about avoiding foods for leaky gut…many of the foods we'll talk about are actually pretty healthy and fine to eat when you don't have any gut issues.
In fact, this first food group forms part of a healthy well rounded diet.  But for those experiencing increased intestinal permeability, aka leaky gut, they can cause issues.  And so while you are repairing your gut health, they are worth avoiding - at least temporarily - as part of a leaky gut elimination diet.
Ok, so what is the first food group Amy Myers says to avoid while healing your leaky gut?
1. Nightshades - e.g. tomatoes, peppers, potato
Well, say hello to this beautiful tomato.  It looks delicious right…and it is!  But it is also a member of the nightshade family.  And Myers recommends avoiding all nightshades while you fix your leaky gut.  And just so you know, the nightshade family also includes aubergine or eggplant, peppers and potatoes. 
So what is it about nightshades that make them potentially troubling? 
Well, the main reason why Amy Myers says to avoid nightshades is because they contain two substances which can trigger inflammation. They are lectins and glycoalkaloids.
Dr Myers says both of these compounds have been shown to contribute to leaky gut.
And according to one research study my team and I came across, Dr Myers may just be right.  For example, we found glycoalkaloids in potatoes have been shown to adversely effect intestinal permeability and aggravate inflammatory bowel disease. 
And the other reason Myers has concerns about nightshades, is because she believes the lectins and glycoalkaloids are "anti-nutrients", which means they interfere with absorption of nutrients and in general can be hard to digest.
2. Gluten - e.g. wheat, rye, barley
Let's move onto the next inflammatory food Amy Myers MD says to avoid - gluten.
And of course, gluten is the protein found in wheat, as well as other grains like barley and rye.  And it is what makes bread so appealingly light and fluffy. 
Can you guess which other foods contain gluten? 
Well, apart from bread, the 7 most common foods are baked goods, pasta, cereal, crackers, gravy, pre-made soups and of course, beer.    
But here's the thing…gluten is also often found in processed foods.   Which means, you'll find gluten added to foods that you would never suspect, like salad dressings and even sauces!  
Ok, so now you know the most common foods with gluten. And maybe you've heard that gluten is bad if you have a leaky gut. But why? What makes this stretchy, gooey protein a potential gut disruptor? 
Dr Myers explains that when you eat gluten, it travels to your intestine and triggers the release of something that sounds like a creepy monster. It's called zonulin. 
And without getting too geeky here - zonulin acts like a gate-keeper for your intestinal lining. So when you eat or drink something with gluten, here's what happens...
...zonulin sends a signal to open your intestinal barrier like a drawbridge.
This is really important to understand because your gut barrier needs to open up a little bit from time to time. That's how your digested food gets into your bloodstream and to your cells. And this is what gives you energy. 
But if your gut barrier opens up too much then it becomes a problem. Because that's when undigested food, harmful bacteria and even potentially viruses can leak into the blood. And that's what triggers leaky gut symptoms. 
Another reason why Dr Myers says to avoid gluten if you want to conquer leaky gut, is due to the immune system issues it can cause.  
Now this gets really complicated to explain.  So if you want to learn about the gliadin component of gluten and how it can cause gut issues via a process known as molecular mimicry check out our article on Gliadin & Leaky Gut. 
3. Dairy - e.g. milk, cheese, yogurt
So you just learned that gluten is public enemy number one for leaky gut sufferers. But now let's move onto the next big leaky gut trigger. Want to take a guess what it is? 
It's this creamy, delicious and naughty thing…DAIRY. 
Remember that advertising campaign that goes "Milk - it does a body good"? How can you forget this ad with Mr. Wolverine himself, Hugh Jackman.
Well, according to Myers the truth is quite the opposite. In fact, Dr Myers says that dairy is a major trigger of inflammation in a large percentage of the population. 
So what is it about dairy products that can potentially promote inflammation in the gut, and cause skin breakouts and even contribute to autoimmune conditions? 
Dr Myers pins the blame on three components in milk. First, there's the sugar in milk called lactose. And there's also the two proteins in dairy products called casein and whey.
Casein is a protein with a very similar molecular structure to gluten. And it turns out that in many people, the body's immune system reacts to casein in the same way as gluten. In other words, the immune system can overreact to dairy…kinda like a SWAT team storming the home of a civilian for jaywalking! 
In fact, according to Dr Myers, a study showed that 50% of people who are gluten intolerant are also casein intolerant. 
And this same research shows that if your gut doesn't have enough good bacteria - and that's most likely the case if you have leaky gut - you may have a difficult time digesting casein and whey.
4. Pseudograins - e.g. quinoa, chia, wild rice
Did you know there are foods that aren't true grains but look like grains?  We call them pseudograins.  And here's the thing - while many of them are widely considered superfoods - Dr Myers says they're potentially just as bad for leaky gut as real grains. 
Here for example I have some quinoa.  Perhaps one of the most popular health foods of recent years!  Other examples of pseudograins would be chia seeds, wild rice and amaranth. 
And once again...for those of us with great gut health, these sorts of foods can be a great addition to a well rounded diet.  But for those with leaky gut, they can cause issues.
So Myers general rule of thumb: if it looks like a grain, bloats your belly like a grain and causes abdominal pain like a grain, then treat pseudograins like real grains and avoid them for now.
In fact, Dr Myers recommends ditching them for a minimum of 30 days if you have leaky gut symptoms.
5. Legumes - e.g. lentils, beans, peas
Now you might be stunned to learn about this next category of food that Dr Myers says to avoid.  Especially given you probably thought they were highly nutritious. 
And that category is legumes.  Which of course includes lentils!  Now in case you don't know, legumes also include all kinds of beans including green beans and soybeans, as well as peas and peanuts. 
Why are legumes bad if you have a leaky gut? Well, the simple reason says Dr Myers - and it's a one word answer that you learned about already - LECTINS. 
So just to jog our memory here...
...lectins can be hard to digest because plants actually use this protein to protect themselves from being devoured by predators, like insects.  And if we have sensitive tummies this is a challenge we just shouldn't be taking on (at least until our digestive system is much stronger).
Now with that said - and this is something we haven't seen Myers mention - you can actually destroy a significant amount of the lectin content of legumes by soaking and then pressure cooking them.  So while Myers says they are a 'no' for leaky gut, they can arguably become a 'yes', with the right preparation and cooking methods.
6. Sugar - e.g. soda, candy, syrups
So next up, we have sugar!   And Amy Myers recommends limiting sugars from all sources such as soda and candy, as well as natural sweeteners like honey or maple syrup, during a leaky gut elimination diet.  
But apart from causing weight gain, why are sugars inherently bad for gut health?
To put it simply, Dr Myers says it's because all sugars feed the overgrowth of bad bacteria and yeast in the gut. 
In other words, she's saying that not only do WE all love the taste of sugar…but so do the unfriendly microscopic critters in our guts.  And like kids in a candy store, they just can't get enough of it. 
And so if you allow the unfriendly bacteria and yeast to feast on sugar in your gut, the sugar acts like fertilizer. Meaning it helps these potentially troublesome microorganisms basically clone themselves in ever increasing numbers. 
And given bacterial imbalances can increase intestinal permeability or 'leakiness', this is a big deal.  
So hopefully now you can see why it's so important to cut down on your sugar intake.
7. Alcohol - e.g. beer, wine, spirits
Let's move on to alcohol. Sadly it's another 'no no' on the Amy Myers leaky gut diet.
But like with everything, it's worth us asking…what's so bad about enjoying a couple drinks a few times a week?
After all, some health experts even say that moderate alcohol consumption is no big deal and in fact having a drink might even offer some health benefits.
Well, Dr Myers explains that even a single night of having one too many can lead to an overgrowth of harmful bacteria in the gut. And as we just mentioned, that can worsen gut barrier function and trigger leaky gut symptoms.
Perhaps even more damaging, excess alcohol can mess with the tight junctions that help regulate the openings along your intestinal lining. In other words, while you're getting a bit tipsy, so are the mini security guards lining your gut. And as you can imagine…if they start making bad decisions…intestinal permeability can increase, meaning bad things go through, that shouldn't.
In addition, alcohol when consumed in large amounts, can also potentially damage the pancreas, which can then decrease the secretion of digestive enzymes. And this can of course in turn slow digestion and reduce your ability to absorb gut supporting nutrients.
So at least while your gut is on the mend, it may be best to avoid alcohol.
8. Artificial sweeteners - e.g. aspartame, HFCS etc
So you know it's a good idea to cut way down on sugar. But what about artificial sweeteners that are sugar-free and have no calories? What does Myers think about the fake sweet stuff?
So here's why artificial sweeteners are bad for leaky gut.
For starters, they're made with synthetic chemicals. And as Dr Myers explains, these artificial sweeteners can be anywhere from 180 to 20,000 times sweeter than regular sugar.
The downside of this hyper sweetness is that it can alter your taste buds. And here's what I mean by that. If you use artificial sweeteners a lot you might not be able to appreciate the natural sweetness of healthy fruits like berries. Plus they can stimulate your hunger hormones.
Both of which are big problems if you have leaky gut, since you might end up craving sweeter and sweeter foods, while also eating too much.
Out of all the artificial sweeteners, there's one in particular that Dr Myers singles out for being especially toxic for the gut. And that's High Fructose Corn Syrup. And it's no surprise Myers dislikes this food, given high fructose corn syrup has been linked to several negative health outcomes.
So for now…and forever…try to avoid artificial sweeteners in your diet.
9. Trans fats, aka hydrogenated fats
So another food Dr Myers says to stay away from are trans fats, which may also be called hydrogenated fats.
In fact, these were considered so bad for human health, they were actually banned in 2018. But some foods, believe it or not, may still contain traces of them.
A couple things to watch out for are vegetable shortening and hydrogenated vegetable oils. Both of these are frequently used to extend the shelf life of packaged baked goods and fried fast food.
So how bad are trans fats? Well, one study conducted on mice found that when the mice consumed these harmful fats … the amount of bad bacteria in their gut increased and their level of good bacteria plummeted.
While it's true that the study was done on mice and not humans, previous studies have shown that manufactured trans fats are associated with several chronic diseases.
So just like artificial sweeteners, trans fats are best to ditch permanently.
10. Processed foods, junk food, fast food
Finally, if you want to conquer leaky gut, Amy Myers recommends avoiding all processed food, junk food, and fast food.
Not only do these foods often contain several of the other foods we talked about earlier in this video, but the ingredient lists are notoriously hard to decipher. Meaning you might often end up eating something you should be avoiding, without even realizing.
So the rule of thumb is…if it comes in a package…avoid it.
Conclusion
So let's quickly review Dr Myers' surprising causes of leaky gut and the keys to her leaky gut elimination diet... 
So first up we have inflammatory foods including grains, pseudograins, legumes, nightshade vegetables, gluten and dairy. 
And we have even worse foods like sugar, alcohol, artificial sweeteners, Trans fats… and all heavily-processed foods.
Evidence Based
An evidence hierarchy is followed to ensure conclusions are formed off of the most up-to-date and well-designed studies available. We aim to reference studies conducted within the past five years when possible.
Systematic review or meta-analysis of randomized controlled trials
Randomized controlled trials
Controlled trials without randomization
Case-control (retrospective) and cohort (prospective) studies
A systematic review of descriptive, qualitative, or mixed-method studies
A single descriptive, qualitative, or mixed-method study
Studies without controls, case reports, and case series
Animal research
In vitro research